Archeo Architects Upcoming Advertisements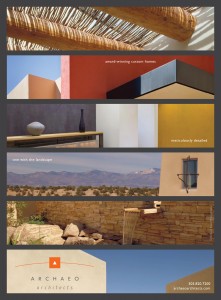 Look for Archaeo's ad in the current issue of a new magazine called
"Eco Source, A guide to sustainability in action". We're on the inside front cover. We'll also have another full page ad in this summer's "Haciendas – A parade of Homes". The publication will likely feature our Van Drimmelen/Gore residence, which won last year's Grand Hacienda award.