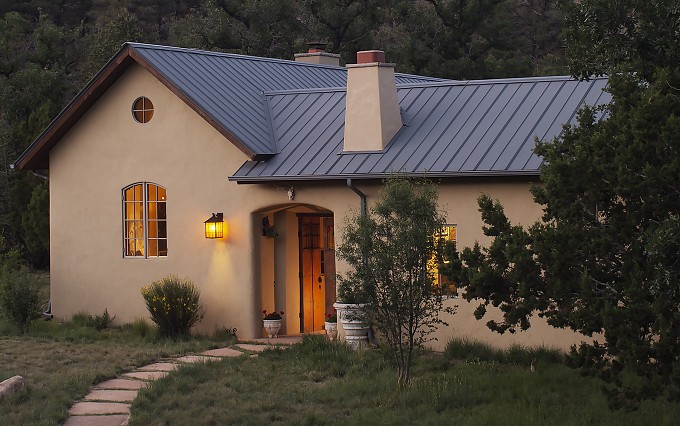 Building Knowledge Together
Among the pleasures and rewards of belonging to a large professional society are the opportunities to break out of the workaday, sometimes a little lonely! Routine, and hear different perspectives, learn new things, test your own ideas against your peers, even have old things reaffirmed.  The American Institute of Architects is so large and encompasses such diversity that it has formed "Knowledge Communities" who share common interests and challenges. Or rather, the members have self-organized into these groups, which can then get support if needed from the parent.
I was honored recently to be invited to become one of the Advisors to the Custom Residential Architects Network within the AIA. Of course I accepted! (I actually think I was invited in part because the group had such a good time at the most recent meeting, last summer here in Santa Fe, and they figured the flattery would suck me into doing more work for the group. Well…it worked.)
I'll be sharing some of what I learn with you over the course of the year.
Of course, custom residential is not my only interest within the profession. I'm also currently a member of the following other Knowledge Communities:
Interfaith Forum on Religion, Art, & Architecture